You can see beyond the damage of your past and learn the Life-changing steps of freedom!
What if the solutions to the loneliness, the unrelenting restlessness and that lost feeling deep inside don't lie in yet another motivational speaker or cute psychological trick? If you have reached the conclusion that the answers you are seeking are spiritual and lie only inside yourself, then Spiritual Direction Calgary is here to walk with you on your journey through life and faith.
View this web story first, then read on to discover more!
View Spiritual Direction Calgary's Web Story: Seeing Beyond in a separate window.
Humanity is restless
Edgar Lee Masters, the famed lawyer and author once wrote:
To put meaning in one's life may end in madness, But life without meaning is the torture of restlessness and vague desire-It is a boat longing for the sea and yet afraid.
This restlessness and search for meaning is so foundational to the human experience that virtually no area of life is unaffected by it. Yet, the ubiquitous nature of this aspect of our shared experiences also renders it one of the most easily ignored such that it is rarely proposed as an explanation for much of anything.
This internal tension has, at its core, a recognition of our own mortality – the awareness that 200 years from now, it is unlikely that anyone will even know that you ever lived, much less care. It has embedded within it the longing for transcendence and eternity that has been set within all of our hearts and is one of the most critical focuses of most spiritual directors as we walk with people on their journies through life and faith.
This restlessness is both our friend and our enemy
Mother Teresa, the venerated humanitarian and Roman Catholic mystic stated:
We need to find God, and he cannot be found in noise and restlessness. God is the friend of silence. See how nature – trees, flowers, grass- grows in silence; see the stars, the moon and the sun, how they move in silence… We need silence to be able to touch souls.
When people set out to find a spiritual director, both the intensity of their internal tension as well as their longing for a centred, grounded sense of peace are equal contributors. People almost instinctually know that they are unlikely to even recognize what God is asking of them, much less develop the ability to see God's presence in the mundane happenings of day to day life unless they can find peace in the midst of that tension.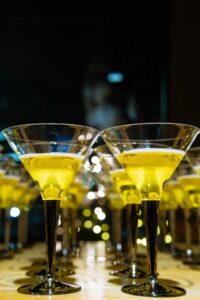 Yet, most of our lives are driven by a flight from all of the above. Our society expects us to play an acceptable performance-based role, to ignore and addictively numb our sense of aloneness, to deny the sense of danger we all experience in isolation and, above all, to never allow our naked selves to be revealed to others. We are told stories about waring parts of ourselves that are quickly construed as a war between good and evil instead of being explained as how we have exiled childhood parts due to pain.
The force and power with which these exiled parts of us intermittently explode into our conscious awareness is, for most of us, often scary.  Because those "waring" parts of ourselves are inevitably rooted in unmet needs and traumas, we essentially are being taught that any hurt, neglected or anxiety-inducing part of us is what makes us evil. In a very real sense, we are conditioned by our culture to accept that our restlessness is telling us we need to be erased or at least fixed to be good enough for a relationship – often even with God.
Spiritual Direction Calgary: Beginning a path of healing and growth
Saint Augustine said that "our hearts are restless 'til they rest in thee." What he missed in the darkness of his shame and guilt filled existence (and what most of the spiritual director training Canada has to offer ignores) is that no rest will ever be found while we are at war with any part of our hearts, as Augustine so obviously was. The Web Story embedded above is a short graphical explanation of how anyone begins the process of seeing beyond the damage of the past and welcoming those parts of ourselves back.
It's based on the work of Firestone, Firestone and Catlett who, in their landmark book, The Self Under Siege, ask a series of key questions about how little of ourselves is anything but a response to societal pressures and norms. They propose a number of key road markers people encounter that include:
Breaking with internalized destructive thoughts and attitudes.
Developing insight into the childhood roots of these critical thoughts.
Learning how to combat those attacks with compassion and a realistic approach toward yourself.
Beginning to challenge ways that we imitate our parent's self-protective adaptations to pain.
Discovering your own beliefs, values and unique sense of meaning so as to lead a life of integrity.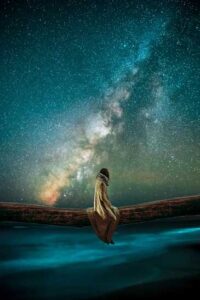 Here at Spiritual Direction Calgary, we see the presence of God as central to the above process. We believe that one of the best ways to see beyond the damage of all of our pasts comes through learning how to hear a new voice about our identity.
Life is a journey and, rather than trying to figure it all out on our own, it's best to walk with the Spirit of God and a trusted Spiritual Companion. Sessions can be tailored to almost any financial situation and be scheduled as frequently or infrequently as needed.
Most choose monthly, but everyone has their own unique schedule for knowing and doing what God has for their life.
If you are looking to learn how to see beyond the echoes of your past and to walk easily in the wide-open space of freedom you were created to enjoy, then trust Spiritual Direction Calgary to assist you on your journey!